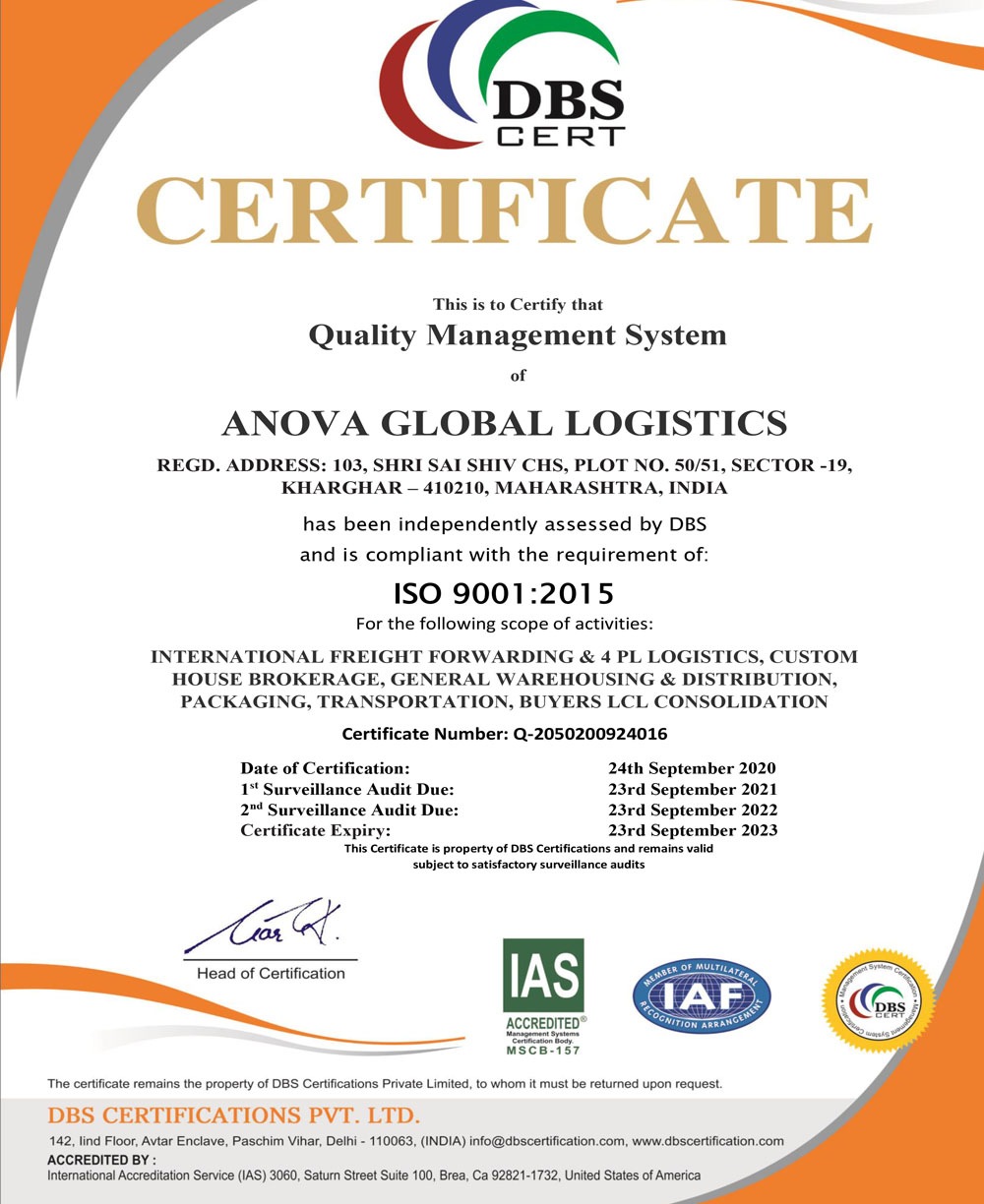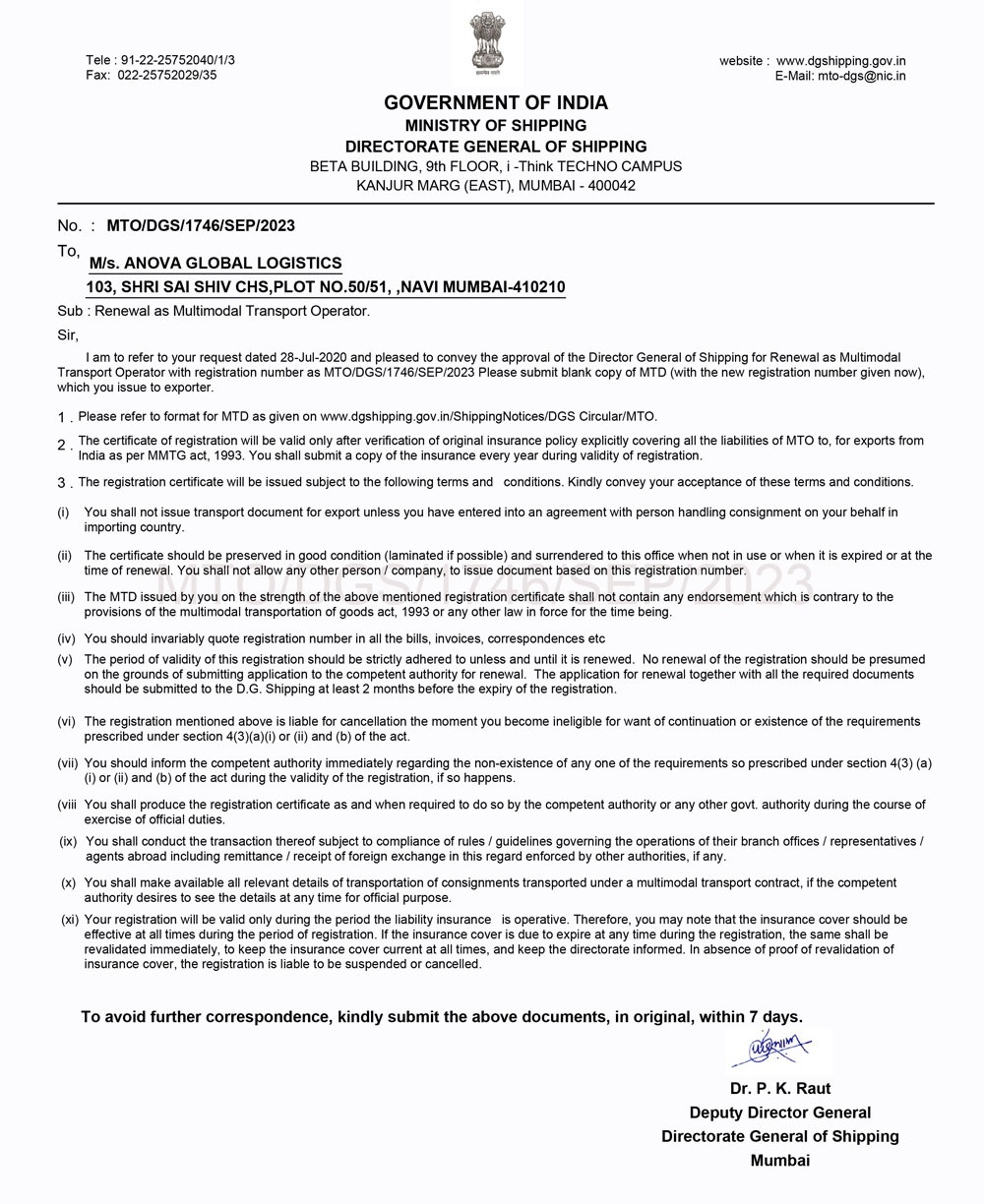 ANOVA GLOBAL LOGISTICS
We may be small entity today but we are growing with a determined pace, with integrity and ethics.
For us all our business associates are part of Anova Global Logistics family be it a large consignment, small shipment or only an enquiry.
We respect and value their support and contribution.
We will always stay indebted to our past associations for the experiences gained.
We are striving to excel in all we have dream.
We are please to announce our ISO 9001:2015 certification
Thank You to all our employees, partners & associates!